OUR MISSION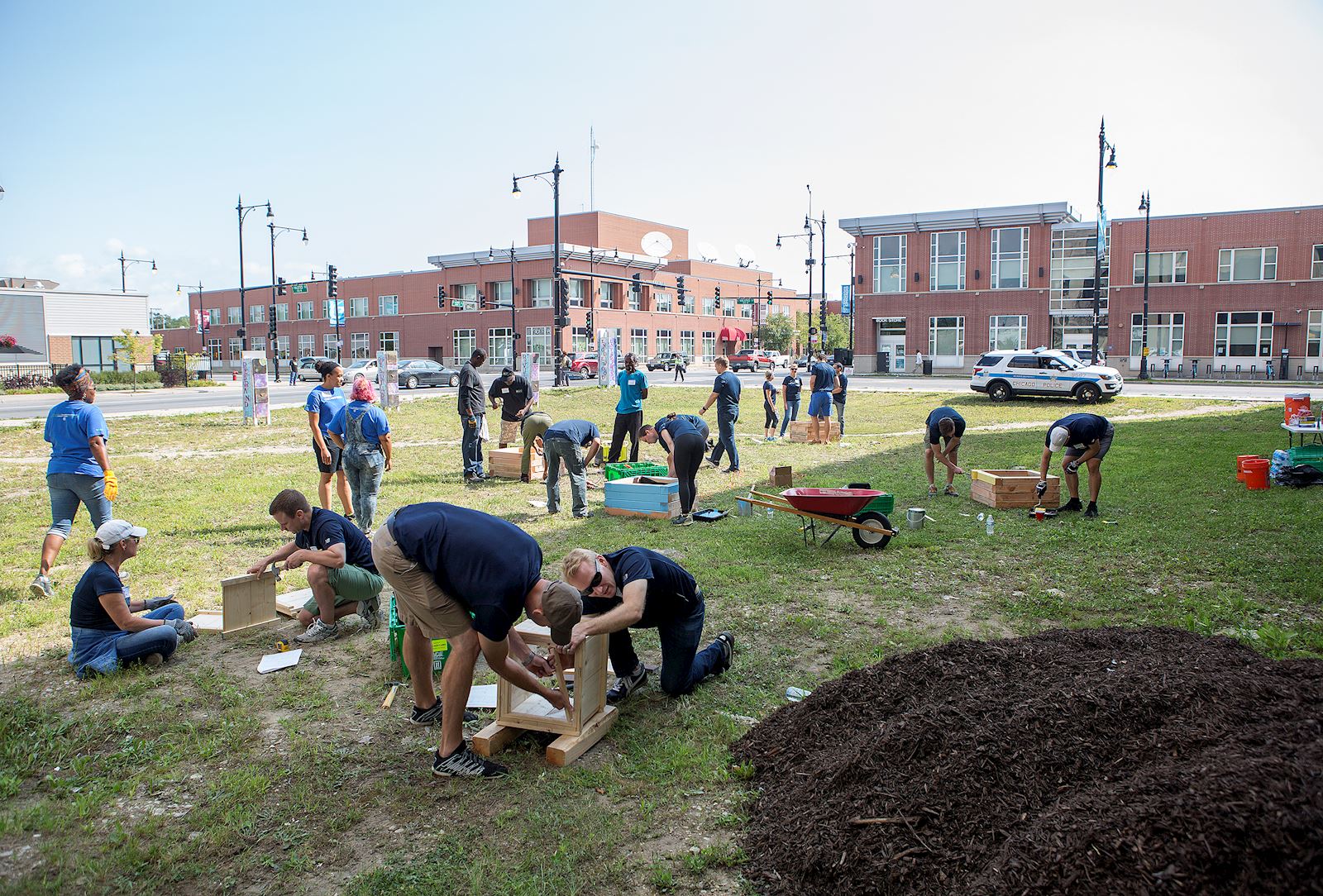 Chicago Cares mobilizes volunteers to build a stronger, more unified Chicago.
OUR STRATEGY
Chicago's history of racial, economic, and social segregation has led to a city divided. Fear leads to isolation, and isolation discourages investment in others and allows negative narratives to persist about certain neighborhoods.
Chicago Cares is leveraging our position as the city's premier volunteer organization to shift this narrative on Chicago's south, west, and northwest sides. By building deeper partnerships with neighborhoods that have comprehensive or developing community plans, we invest directly in communities where the infusion of volunteers and capacity can be transformational. As a result, Chicago Cares volunteers are increasing the capacity of local organizations to serve their mission in communities like Auburn Gresham, Belmont Cragin, Bronzeville, and Englewood.
Learn more about our community investments here.
OUR VISION
At Chicago Cares, we empower people to roll up their sleeves to solve the city's most pressing challenges. Through the power of the volunteer experience, we bring people together from all Chicago neighborhoods. Chicagoans learn that they can and must be agents of change.
Volunteers meet immediate needs while simultaneously breaking down barriers and creating a movement for long-term change, connecting with new people and building trust, empathy and understanding. What's the ultimate goal? Chicago Cares envisions a city where we're all active participants, fully invested in the city we call home and the success of all of our neighbors.