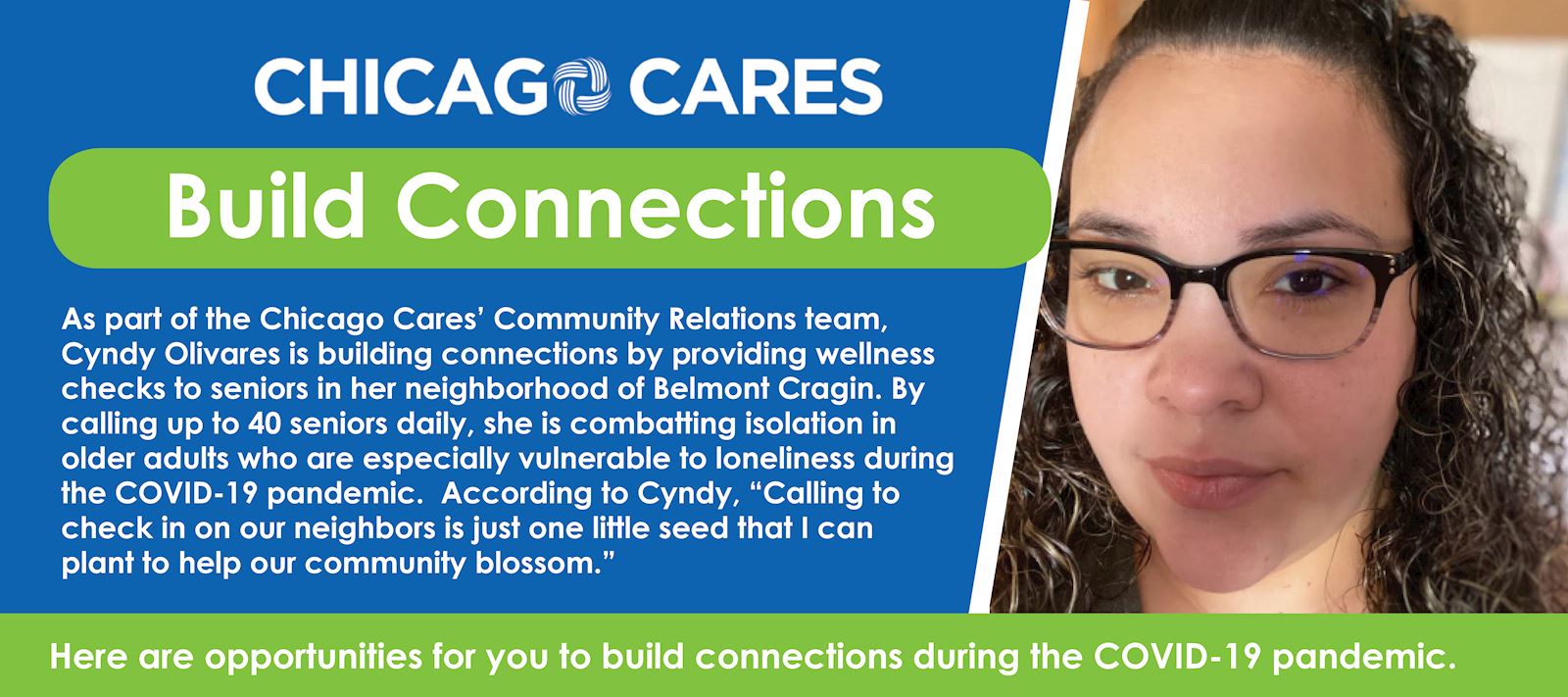 Check in on your neighbors. As more and more Chicagoans experience isolation, we encourage you to check in on your neighbors or buy groceries for someone who needs to limit exposure or does not have support networks. It's easy to feel overwhelmed right now but building connections and empathy can go a long way in reducing stress.
Chicago Cares has virtual volunteer opportunities for phone and text banking to ensure all Chicagoans are counted in the 2020 Census.
Chicago Cares has also launched Cards for Connections, a new interactive volunteer program in which participants will be encouraged to reflect on the meaning of community and make cards for people living in senior homes.
StoryCorps Connect offers a platform for you to record an interview with a loved one remotely using video conference technology.
Chicago Hospitality United is hosting a fundraiser which benefits hourly workers at 100+ local restaurants currently closed due to the COVID-19 pandemic.

Volunteer. If you decide to volunteer, please be safe and consider the whole community, particularly those most vulnerable. Practice social distancing safeguards, wash your hands regularly, and stay home if you are sick.

Give blood. The Chicago Red Cross has seen an unprecedented number of blood drive cancellations and they are working hard to ensure we have sufficient blood during this critical time. They are also accepting plasma donations from individuals who have fully recovered from a new coronavirus infection and meet the specified criteria; click here to learn more.

Looking for more opportunities? Click to find opportunities to deepen your knowledge and champion causes. Follow Chicago Cares on social media (Twitter, Facebook, Instagram, and LinkedIn) to stay up-to-date on ways to stay socially connected with us.