Events
Corporate Volunteer Programs – All year
Companies effectively meet community needs via our custom volunteer projects all year long. We plan volunteer days from start to finish, including logistics, transportation and meals. More than 80% of our corporate partners return.
Contact us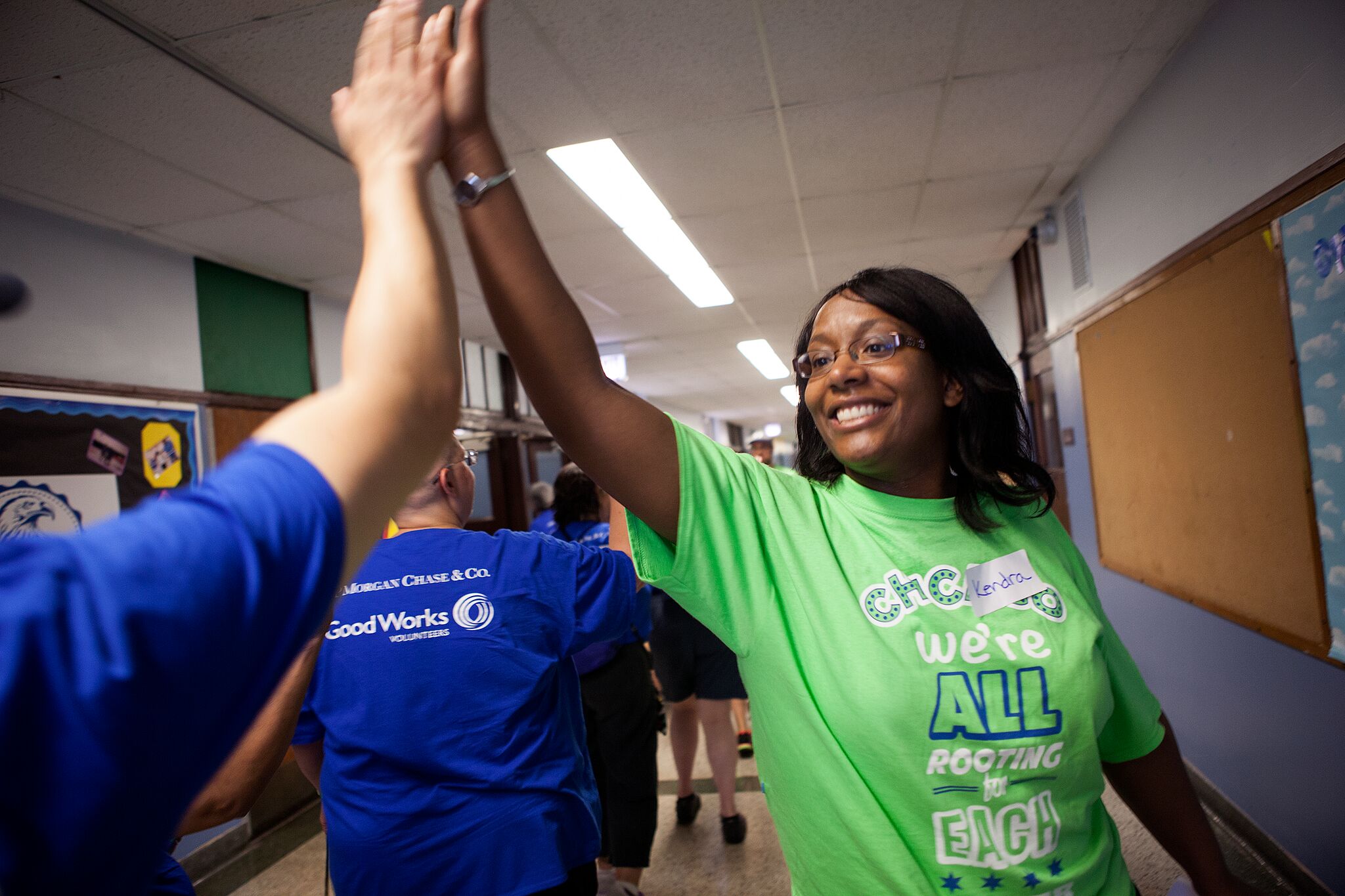 Meet & Match – February 7
This year's Meet & Match will celebrate our merger with WomenOnCall and will launch Skills for Good, the new program of Chicago Cares that leverages WomenOnCall's skills-based volunteerism model and technology platform. At this networking event, hundreds of professionals speed-network with 50 community-based organizations on short-term, skills-based volunteer projects.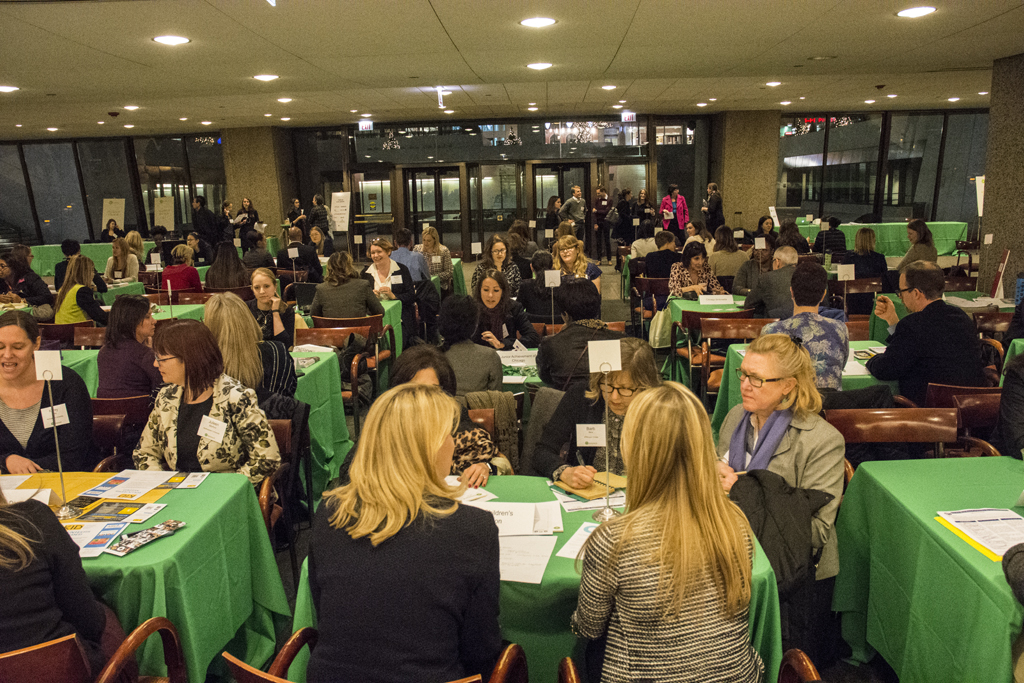 State of Volunteerism Address – April 16
We host a discussion about the challenges the city faces, and how service can help solve them. This event is held over breakfast and geared toward corporate, government and philanthropy leaders.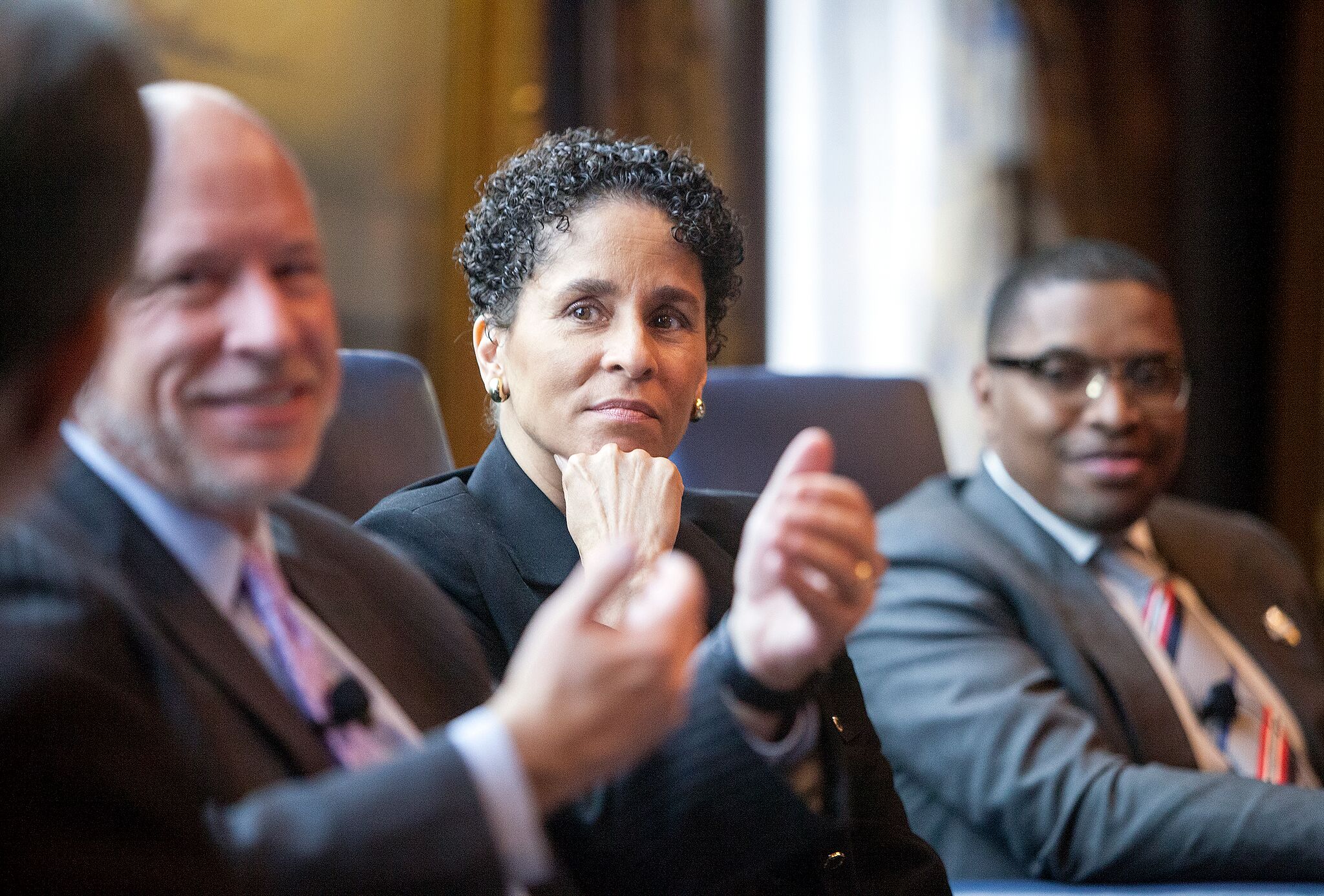 Serve-a-thon – June 23
Serve-a-thon is Chicago's largest day of volunteering. On June 23, 5,000 volunteers will make an impact at upwards of 30 locations across Chicago: breathing new life into public spaces, cooking and serving meals, and more.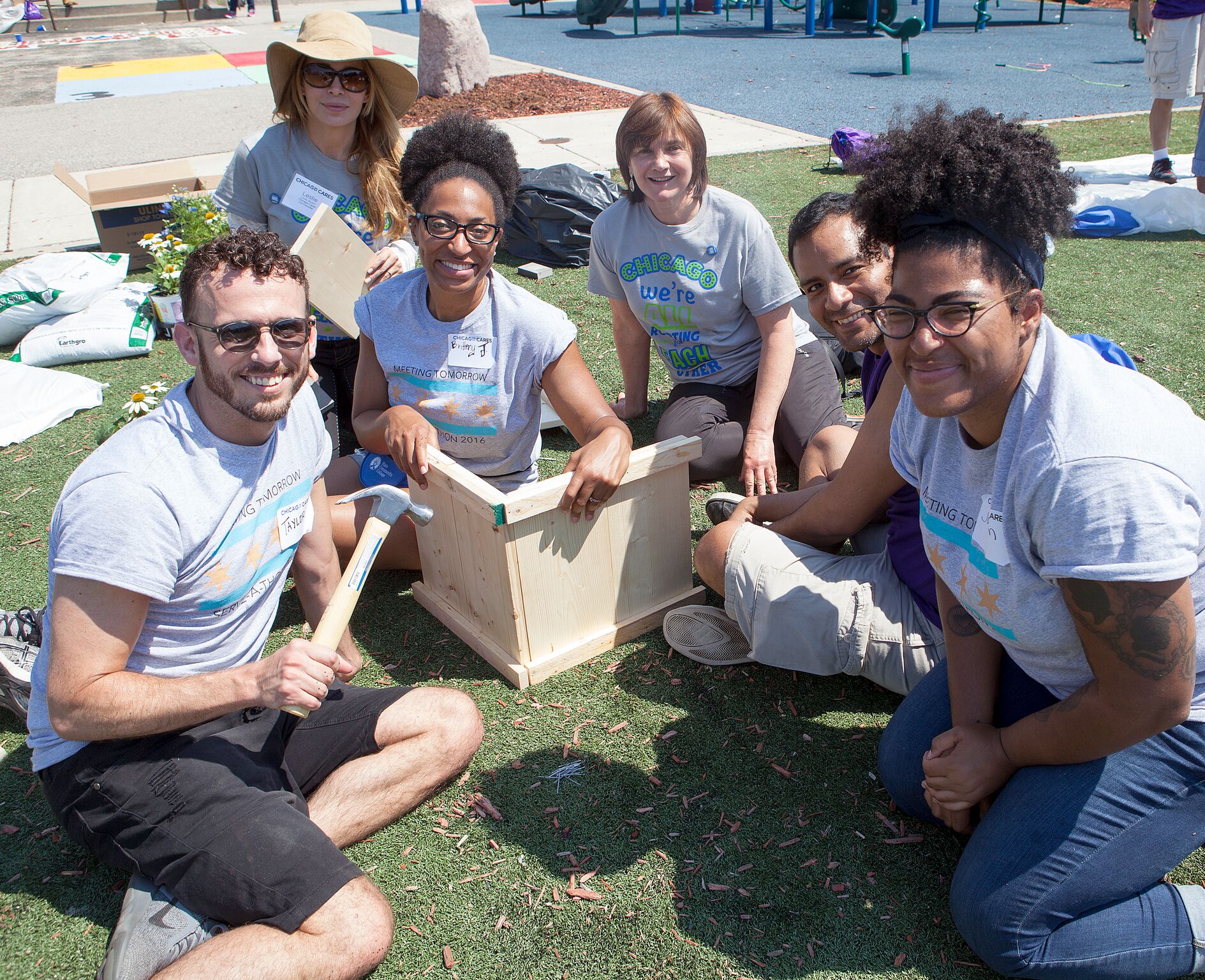 Find Your Cause – October
At this networking event, we introduce hundreds of young professionals to 50 community-based organizations in search of volunteers and associate board members, matching their skills and passions with worthy causes.